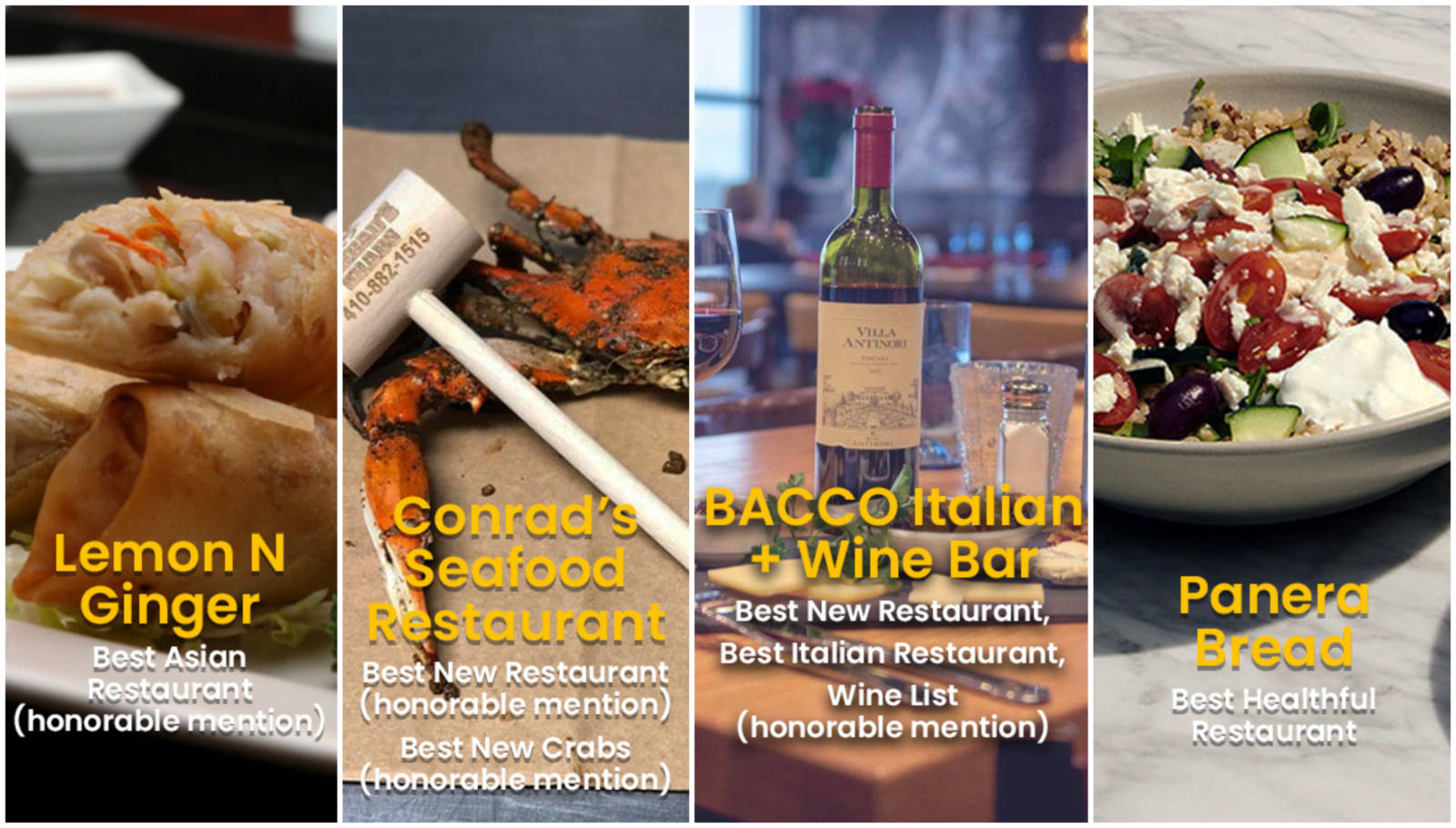 Harford County's Best Restaurants of 2019 features 4 winners from The Boulevard at Box Hill
Harford County's restaurant and bar scene has been growing, and that includes here at The Boulevard.
We are pleased to announce that 4 of our restaurants have been named winners for the Best of Harford Country Dining 2019:
Bacco Italian + Wine Bar – Best New Restaurant, Best Italian Restaurant, and Honorable Mention Wine List
Lemon N Ginger – Honorable Mention Asian Restaurant
Conrad's Seafood Restaurant – Honorable Mention New Restaurant and Honorable Mention Steamed Crabs
So be sure to drop by soon to check out these spectacular dining options.
You can also read the Baltimore Sun's full write up here.