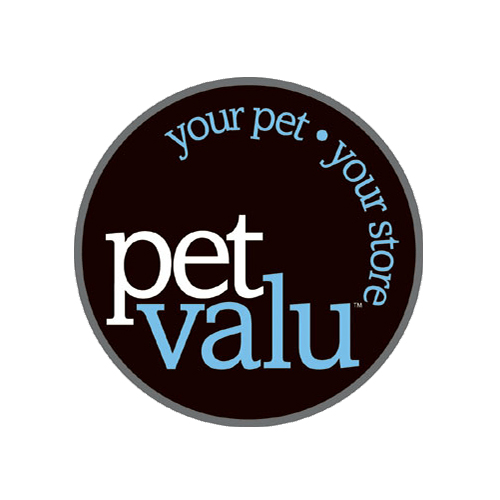 Hours
Mon: 9am – 9pm
Tue: 9am – 9pm
Wed: 9am – 9pm
Thu: 9am – 9pm
Fri: 9am – 9pm
Sat: 9am – 9pm
Sun: 10am – 6pm
About Pet Valu
At Pet Valu we understand that your pet is a part of the family, because we're pet parents too. At our stores you'll find a great selection of pet food, treats, toys and accessories, all at competitive prices. You'll find our stores in local communities across the Northeast and Midwest United States and Canada. In our stores, you'll find friendly Pet Experts trained in pet care and nutrition through the University of California Davis Extension School. We pride ourselves on being Pet Experts and we want to use our knowledge and experience to help you find the right nutrition and other solutions for your pets.
Our philosophy is to provide pet owners with the best selection of pet care items at competitive prices, together with friendly customer service from our team of Pet Experts, at convenient, neighborhood store locations. All of our stores are dedicated to helping local pets in need, and we partner with local shelters, rescues and charities for adoption events, in-store adoptions (select stores only) and pet donation bin programs, as well as through our national donation drives and fundraising campaigns for these groups.
At Pet Valu, we're Pet Experts, and we're pet lovers, too.